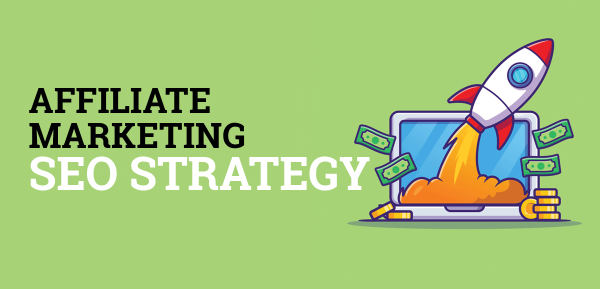 If you are into online marketing then not working or hearing about affiliate marketing is impossible. As it is one of the most popular ways to make money online from a website, many online marketing firms are adopting this strategy for better conversion.
It is a fact that without traffic affiliate marketing's target products won't have buyers and without buyers, your online business does not add any value. If you are an affiliate marketer whose revenue depends upon attracting target traffic, then SEO should be present at the cornerstone of your marketing strategy. Improving your ability to rank for relevant keywords is all about making a difference between SEO affiliate marketing and only affiliate marketing.
A smart affiliate marketing SEO strategy will solve the traffic problem. And opens your door for recurring, ever-growing traffic to your affiliate website. Here you have to face the challenge of converting the traffic into sales.
At AXAD, the online marketing team works on building the process easier by combining affiliate websites with proven SEO strategies. The team works on the highest-impact search engine optimized techniques. Here the team is displaying a few SEO techniques that affiliate marketers can use to scale organic traffic and sell more affiliate products and services:
Leverage Featured Snippet:
You can optimize your featured snippets and other SERP features in two different ways, such as by including a "Summary" paragraph and discussing FAQs.
Maximum feature snippets are coming from question-centric search results. Therefore if you are using your long article to answer some important questions, then must include a summary at the end of the post. Focus on answering an h2 or h3 tag, with a 1-paragraph answer following it. As per SEMRush, the average featured snippet paragraph holds 46 words, so aim your content according to it.
Question-centric search queries get the most views in SERP features. You can include the high-rated questions within your blog if your blog is relating to it.
Your Competitor can help you:
Search your competitors' websites through SEMRush or any other tool. Check all the pages on your competitor's website that drive monthly organic traffic back to the website. From the top-performing pages evaluate which could be realistic for you to outrank with a more valuable content piece. Search for a low-quality article, such as lack of depth, lack of actionable advice, and lack of meaningful backlink. Now you can prepare the content of your version with actionable advice and depth to meet your targeted readers.
Work on valuable keyword research:
Looking to upgrade your organic traffic in a shorter period? Your answer lies with keyword research. Before preparing your content you need to do proper keyword research. Take a strategic approach to prepare content to make multiple utilization out of it. When your website gains authority, it will automatically rank well with keywords. Getting the right target-based keywords to target your industry lies in what you are looking to rank. If you are looking for traffic growth then you need to search for high-volume keywords that your competitors are working on.
Mostly the criteria for keyword research depends on multiple factors, such as niche size, competitors space, the domain rating of the website
CTR optimization:
Your content is ranking on the first or second page, however, there is no increment of page views then be sure your title tags and meta descriptions are underperforming. In such a case you need to consider CTR(click through rate) optimization to increase the number of people getting to your site.
To find CTR queries, use Search Console and export the data. Now, look at your position and CTR compared to the industry average. Once you find underperforming pages, tweak and test your title tag/meta description until the improvement of your CTR.
Inlinke Optimization:
When you prepare a new article, search for other relevant content on your website, so that you can link back to that new article. In this way, you can distribute more search authority to your new article and help to enhance its ranking.
When you see a list of every indexed page on your website, add new words and narrow down the search results that relate to your new article. In the search, you will find 5 to 10 articles. Look through the articles to add a link back to your new article. Inlink optimizations to boost your website revenue powerfully.
Go for readability optimization:
We are living in an era, where it is very difficult to grab people's attention from their busy schedules. Here the marketers need to use some tactics to keep readers on the edge of their seats. Instead of using everything in one paragraph, separate it into different digestible paragraphs. Make your paragraphs with less than 50 words. Find a high bounce rate page on your website and low average session duration and break down your paragraphs. Now review bounce rate and average session duration one month later to see the impact of your efforts.
Avoid verbose content utilization and adverbs in your article. Break up your sentences and simplify your word usage. A well-designed website helps to build trust with your readers.
Check your website loading speed:
Never underestimate your website speed. Website bounce rates can easily lose your customer's interest in your website. Check your compressed image file sizes and set up browser caching to increase the speed of your website. WordPress users can use TinyPNG and WP Rocket to test website functionality and non-WordPress users can compress website images with TinyPNG to setting up browser caching.
Revise old content:
The posts on the website already brought traffic that can be updated and improved. Add more words, more points, and new statistics to your content and update it.
Search through Quora:
If you want to check the visibility of your newly published article, then go for Quora. It is one of the best social media platforms for boosting content visibility. Login to SEMRush and plug Quora's website into the search bar. Lookup for the top 10 keywords as per Quora and filter out keywords that receive more than 50 searches in a month.
The final touch
The main goal of using Search Engine Optimization in Affiliate Marketing is to optimize your content to make sure people can find your affiliate site in the first place. The more visitors you will get through relevant keywords you are optimizing for, the higher your chances of them moving further down the funnel to purchase through your affiliate links. Add all the features before you start writing to ensure that every bit of content you are creating for your affiliate website is helping you to drive the best results.
---