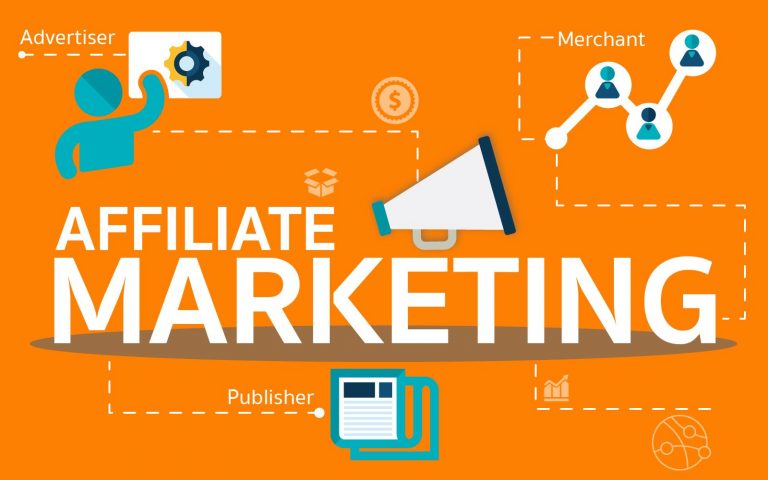 As an affiliate to drive sales through affiliate marketing a clear strategy can work perfectly for your online marketing. You need to recruit the best affiliate partners and effective channels for promoting your products and services. Affiliate marketing is the key sales strategy that benefits eCommerce brands. However, to strike through lead generation clicks every time you need to do more exploration and guidance for a better action plan in 2022. AXAD is one such affiliate marketing firm that helps you to explore main channels, strategies, tips, and best practices for creating an affiliate program that converts.
The AXAD team here outlines the valuable steps you need to start your affiliate marketing work:
Pick a topic that interests you, explore its value in current marketing trends, and look for your target audience's needs. Use research tools such as Google Trends, keyword planner, and SEMrush to add value to your research. After selecting your niche, create high-quality content for your audience. The more originality you add to your content, the easier it gets its authority position.
Understanding your audience's needs is the most important criterion when creating affiliate marketing strategies. To understand in a better way create buyer personas, the fictional representations of your ideal consumer's life, concerns, challenges, and decisions. Your affiliate network can help you with buyer personas or you can create your own. It will help to figure out your target audience, therefore you can customize your affiliate marketing strategy according to your target audience.
Trust is the only factor that binds you with your target audience. Disclosing affiliate links is the first step toward building trust with your audiences. If you failed in announcing that you will get paid to promote a product and they will find it somewhere else then your credibility will definitely be going to affect. Never make your customer doubt your integrity, once they have doubts then it will be hard for you to convince them to do business with you. Even the Federal Trade Commission (FTC) made it mandatory for affiliate marketers to put a disclosure.
Follow multichannel strategy
Focusing on multiple channels not only helps to increase your affiliate marketing but also gives a wider reach to your brand awareness. Your websites, blogs, and email lists are like your owned platforms, and the social media channels like Instagram, Youtube, and Pinterest are the rented platforms to run your product and service campaigns.
Content that works well across all social media channels brings your target audience to your owned spaces, especially on your website and blog. Keeping in mind how many efforts you may give on social media platforms, must keep your marketing efforts safe from constant social media updates to drive people to your sites too.
Key Performance Indicators

Key Performance Indicators are metrics used to tell you which parts of your marketing plan are most effective and create the most revenue.




Click-through rate

: Click-through rate is saying the number of clicks compared to the number of views. With the help of this, you can track digital ads, links, and call-to-action.




Conversion rate

: Conversion rate is th4e comparison of conversions through the number of clicks. This applies to subscribing to a newsletter or downloading an eBook.



Create Carousel ads

As an affiliate marketer, you need to prepare a decent collection of pre-made original ads. You need to experiment with them to see which one works best with your target audience. You need to cycle the frequency of your ads to get more reviews.

Repurpose content

Reuse your old content to expand your marketing reach by attracting followers, whom you may have missed the first time. It helps new followers to learn from you. You can reuse your post by converting it into a YouTube video. You can prepare infographics from long article points. Prepare mini-series out of Facebook videos. Find out good lines from the old post to caption on Instagram or other social media channels. Interconnect your blog posts and prepare an ebook out of them.

You can also do experiments by replacing the non-converting links, changing the design of a call to action buttons, adding new images to old posts, add a pop-up to pages with higher traffic.

Update product review


Genuine reviews really work in a great sense for a product or service. Add value and knowledge in your reviews. It will help to improve traffic and boost your expertise. In between your blog posts also post the reviews of your product. When you prepare the review must ask these questions:

How is the product valuable to its users?

What problems does the product solve?

What are your favourite features?

How can you improve the features?

Is it accessible to all?

Is it a worthy investment?

Would you like to recommend it to your family and friends?



Compare products

In affiliate marketing comparing products and services are very much popular. Product comparison content usually covers two more products and services. It helps the readers to know the pros and cons, so they can make decisions before buying any product.

Listicles are articles prepared in the form of Buzzfeed content.

Responsive Content

You have to create your website completely responsive so that it can easily open with all kinds of platforms. Integrate mobile marketing into your plan. Short Message Service(SMS) is the only element utilized in affiliate marketing. With the help of SMS marketing, you can use ad networks to target and convert mobile users into customers.

Discount codes

In whichever media you are using your product and service campaigns must include discount coupons. As per studies, it is seen that 89% of millennial shoppers look for new brands if there is a discount coupon on them. Share your discount code on your social channels with a direct link to the affiliate product. Through email to your list directing them to the sale. If your blog integrates the discount code. Even the article includes the word discount in the meta description.

Add your incentives

If you are offering incentives in general then it will promote your brand loyalty. Use it as a celebration like your blog anniversary, or if you have made a hefty commission and want to share your good fortune with others. Giving rewards and bonuses is not always about breaking your pocket but making your customers feel special.

Use link localizers

link localization is done when you direct your audiences to a country-specific website. Once your prospect clicks your affiliate link, they will direct your audience to a country-specific website. Once your target audience clicks your affiliate link, then they will be directed to the local product website.

Optimize your influence

Today brand awareness is created by focusing more on quality over quantity. The large social media following helps influencer marketing to work effectively. You pick only those that you advocate as an influencer. You can choose the niche and specific products for your influencer marketing.

Experiment with your search

Go beyond your search here. See the intention behind the keyword research. Check with which product you can connect the keywords. Research your target markets and products. Your intention behind the keyword use will help to connect your affiliate content with it.

Freemium Marketing tools

In affiliate marketing go for freemium services like using low-cost marketing tools. Use free blog resources, mail chimp services to identify your target audience's preferences and interests. Through Google Ads, you can compare your affiliate marketing efforts to your website through other forms of advertising.

Aware of your monetary value

In affiliate marketing, it is important to understand how brands can compute commission rates and referral fees. Most companies use different variables at the time of calculating affiliate commissions. The product price, the company size, and the value it places on affiliate marketing also affect the commission rate. Do your maths and as an affiliate protect yourself from getting underpaid.

In affiliate marketing strategy always be helpful first. Getting commission should be secondary always. When you are willing to help through your content then it will be appreciated by the visitors. It will help to keep greater trust in your authority.

Final Thought

Never use guesswork in affiliate marketing. Always comes with a prepared affiliate marketing plan. Experiment with new tips and tricks to find more ways to deliver better content. In an actual sense there is no limit to affiliate marketing profit, but to achieve goals you need diligent work and dedication. Nowadays you need out-of-the-box thinking to drag customers' attention. So go for best practices and turn your side hustle into a steady source of income.



---