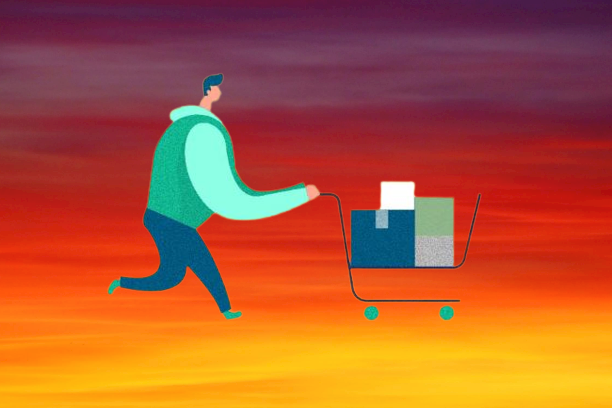 Direct-to-Consumer or D2C is the popular route by manufacturers and consumer packaged goods brands to enter directly in the market. Here they don't take the help of any middle man. Because direct to consumers eliminate the barrier between the producer and the consumer. The producer gets control over its brand, marketing, reputation, and sales tactics. Even it helps the producer to directly engage and learn from their customers.
First, know what is direct to the consumer:
It is a low barrier to entry e-commerce lead generation strategy that permits the manufacturers and CPG brands to sell directly to consumers. In D2C brands can directly sell to the consumer through online channels. Though going D2C has few advantages, it does not mean it is an easy medium. It is imperative that you have a D2C-specific strategy in place to be heard and noticed by the target market.
Traditional retailer vs direct to consumer
AXAD affiliate marketing emphasizes eCommerce marketing strategy for D2C businesses. Let's check the strategies to implement them to grow a brand that your customer will love.
Lead Nurturing
AXAD as a performance marketing firm is also emphasizing inbound marketing techniques to reach near D2C lead generation success. The included techniques are lead nurturing and lead generation to bring new prospects and sales.
Lead generation refers to the process of grabbing visitors' attention and converting them into leads. There are many ways to attract attention such as blog posts, job applications, online content, or even a live event to get prospects engaged with your brand.
The lead nurturing process is developing relationships with buyers to create an effective sales funnel. It focuses your communication and marketing efforts on listening to prospects' needs and providing the information they need to trust your brand until they are ready to make a purchase.
Lead nurturing and lead generation marketing strategies are:
Business needs to start with a great offer to attract as many potential leads as possible. Offer can be a discount, a free sign-up bonus, or a downloadable asset to benefit the potential leads.
Low-friction signup is necessary to grab consumer attention. Prepare an easy and straightforward signup process to provide a convenient request form to your consumers.
Prepare a follow-up plan after signup to engage your leads and bind their interest within you.
Email Marketing
In the D2C eCommerce lead generation strategy, get all your channels to be involved in email. Email nurturing elements help to build a relationship with your customers at every stage. It nurtures the contacts towards a buying decision. Email marketing is a very old and useful tool, but it only works if you implement it correctly. Therefore you need to focus on your email marketing campaign, such as:
Up-to-date marketing list
Prepare a correct email with accurate information and addresses to lessen bounce rates, missed opportunities, and unsubscribe requests. A proper email list ensures an accurate marketing campaign that is more targeted, reaches the intended recipients and reduces the number of undelivered emails.
Data on your contacts
The more the date on your contacts or leads, the better you can customize your message. It will help to target emails with information that benefits your recipients. Collecting and organizing your contacts is the best way to ensure that your email campaign is relevant.
Add design elements
Appealing mail with a great design always attracts the eyes. Make sure your email design not only attracts attention but also entices recipients to read more along with reinforcing your brand. If you can't design then can hire a professional for it or can take the help of an AXAD affiliate marketing firm for your D2C email marketing campaigns.
Consistent and Regular
Be in touch with your audiences by sharing interesting information, product updates, or the latest marketing trends. You can send a monthly newsletter, can send a post-purchase up-sell or cross-sell email or create a promotional discount to campaign to nurture your prospective leads.
Influencer Marketing
Prepare branded content to maintain consumer brands. When people are buying online, they are not able to touch the product, so you need to find out other ways to ensure the consumer trusts the brand and feels comfortable making the buying decision.
For an effective branded content strategy you need to work on:
Selecting the right influencers and partners
Prepare an outreach plan to get in touch with businesses and people
Grow your business in such a way that people will approach from their side to work with you.
Implement an influencer strategy to boost your credibility as a brand. Plan micro or nano influencers to keep your smaller budget with growing aspects of brand reach. Combine your influencer strategy with user-generated content for the ultimate credibility boost.
Search Engine Optimization
A solid SEO strategy is very much necessary for the direct-to-consumer brand. It is a long-term plan that will help you to find scalable growth. For this you need to focus on the latest SEO practices:
In your SEO campaign, you need to expand your keyword research to include semantic phrases and use them to create your cluster topic. These clusters will help your business to support your ongoing content and marketing strategy.
Give importance to product pages
When preparing your eCommerce business for SEO then give priority to the product pages. To ensure potential customers reach and drive sales and conversions for your D2C strategy, ensure that your product pages speak directly to your customers. These need to be optimized for giving the best possible visibility.
Internal linking and clusters
As search engines change their algorithm to favor topic clusters, as their content creation strategy.
Start your blogging once a week then gradually expand your blogging strategy in place and prepare a content calendar in advance.
Keyword research and SEO tools will help to optimize your content and marketing campaigns. Get insights on what competitors are ranking for.
At the top of the SEO, the list must include H1s, Meta descriptions, optimizing image ALT tags, etc.
D2C lead generation affiliate marketing attracts and retains the clients for your direct-to-consumer business. From lead generation, lead nurturing, email marketing, and influencer strategies, SEO can boost your brand, reach your prospects and help you build a loyal customer base. This is all about D2C marketing strategies in affiliate marketing that AXAD wants to share with all.
If you feel like digging down a little further into research. Then why don't you check out our in-depth work and affiliate marketing services? Our experts will help you to understand all about D2C marketing and the team is promising you will learn something new with us.
---