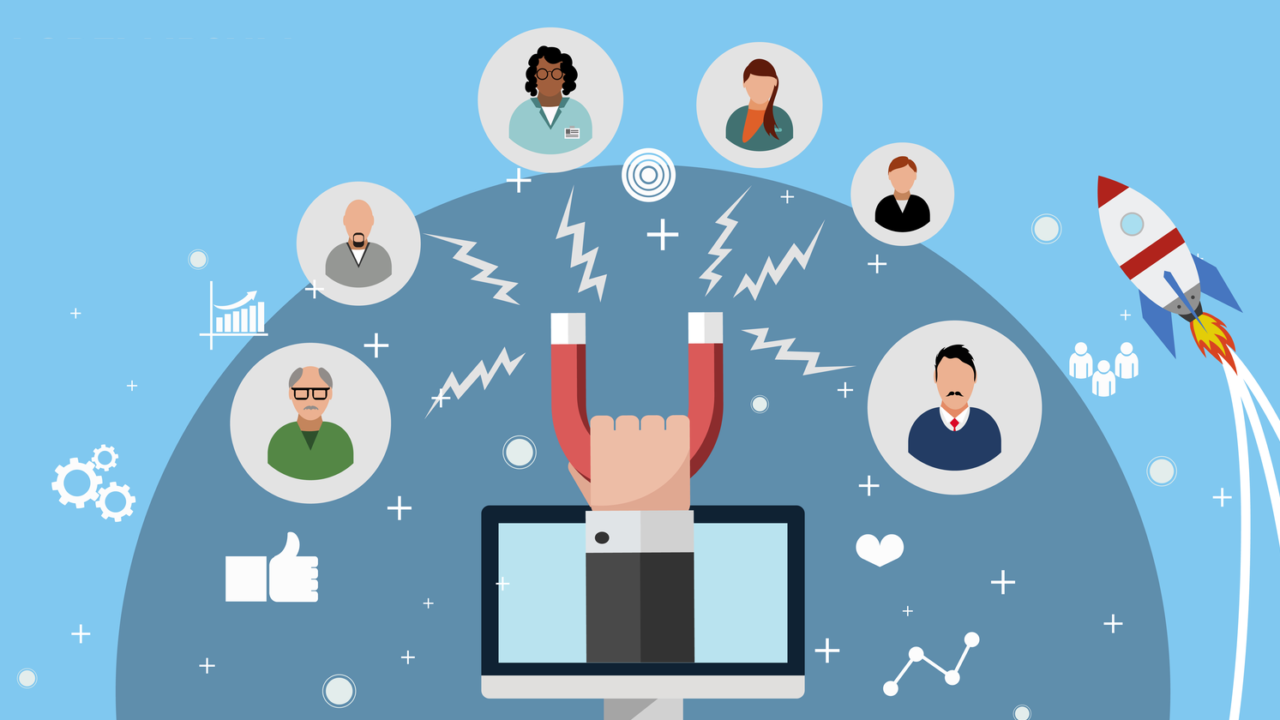 Have you ever heard from anyone that B2B lead generation is easy? Those who are really working on this know-how tough it is. Being able to generate quality leads that will convert into clients is very much difficult in online marketing. However, if you are planning it properly then it may help your business to beat the competition and grow significantly.
Again if you are only focusing on increasing the volume but not aiming at the quality then you do not qualify these leads and end up spinning wheels more. Therefore it is mandatory to maintain the quality in performance marketing. If you can increase your volume of leads without decreasing the quality then your business will definitely gain more percentage of income. According to sources mostly 85% of B2B marketers consider lead generation as the first and foremost challenge they face in online business.
AXAD as an affiliate marketer, offering some strategies to help you generate as many new B2B sales leads as possible. These are the steps that put you away from standard practices to try new approaches that can help you generate leads in unexpected ways.
Boost your Digital Footprint
Create your digital footprint in a multifaceted way to generate good leads. Here you have to include social media channels and content such as opinion pieces, third-party posts, leadership, and comments, engage the right focus groups through hashtags and build your connections through various associations for online marketing credibility. Add all these things with a proper action plan to get quality leads.
Focus on the Linkedin lead program
Depending upon your industry and the speed of your need to turn leads into sales. If you want to stick for a long time as an affiliate marketer, use content marketing to draw people into your funnel by delivering value, that leads potentially to sales. Connect this with Linkedin lead programs to multiply your potential value.
Create Human-Focused Content
Work on preparing human-focused content for various mediums to plan your unique buyer's journey. Nowadays companies are spending much more time preparing product-based content. But if you really want to connect with your clients you need to prepare your product-based content that more focuses on fixing clientele problems. By taking the value-based approach to content marketing, companies will be able to fill the gap with their trust and shorten the sales cycle.
Use Clientele Referrals
Nothing is better than getting reviews from your satisfied clients for finding great business leads. Your performance marketing service used by other companies and giving you good feedback is always a great idea. You can share these folk's views or go for video testimonials that you can use on your website or in short email links. Happy customers and Happy B2B services are the best results for your business every time.
A Place of Passion
You are doing business, which means everyone will try to connect with you to lead with a sales mindset. Is that correct? It is an unspoken rule of the business world, no one would deny this. Now your job is to differentiate yourself from the rest, start with understanding why you are in the business and what you are contributing to the organization. It will show your passion for your work and will be accepted as genuine and lead to building trust in clientele and B2B relationships.
Deliver A Differentiated Value
Best leads always come from those customers who proactively generate for you. Therefore, always focus on making sure your customer is getting a differentiated value. It will lead to generating leads at the lowest cost in online marketing.
Host Webinars
Market your business at webinars. This is one of many marketing vehicles that allow you to share your business ideas, educate and demonstrate your skills to your targeted audience. Those who will show interest in your invitation will definitely attend your webinar and will be a worthy follow-up for you. Webinar invitations are sent through emails. With webinars, social media also proves to be a great branding tool.
Prepare blogs by keeping clients in a mindset
All your valuable clients are the perfect match for your targeted market. Here is an affiliate marketer, you are not only helping to build awareness of their business but also making them the subjects of your every post. Share the pieces with their respective networks. Their increased reputation and their trust will help to connect with new ones to build a strong bond.
Be A Thought Leader on Linkedin
No doubt Linkedin is the most powerful tool nowadays to gain high-quality leads. Every business is focusing on strengthening its image on Linkedin. So use Linkedin to position yourself as a thought leader. Deliver content that allows prospective clients to see your value. So as a result the clients naturally seek you out for this.
Know where you have to spend more time
In affiliate marketing, you have to first know where your target market is and keep track of where they visit frequently. Now from physical location to its turn as virtual location. Check which social media channels are mostly visited by them. When you know their hangout spots, you can narrow down your marketing to target those specific sites, publications or locations.
Include Social Media Hashtags
To reach near potential traffic leverage social media hashtags. You need to target your hashtags and can be strategic with them in online marketing. Offer a great way to add your current social media exposure and use it to attract new clients.
Use Testimonials for advertising
Testimonial advertising can be a great way to generate more leads. Word of mouth advertising is the most valuable advertising in marketing. Therefore ask your clients to share the work you are doing for them and you will see how it is adding value to your brand to generate more leads. Even your genuine clients can refer your name to those who could benefit from your services.
Talk about your offers to your ideal clients
When you are planning for a new program or service keep in mind five ideal clients you would like to work with. Reach out to them and go for a virtual conversation with them. Virtually connect with them and give your offers. Check how many times a week would they ideally like it or how much would they feel comfortable in investing? Even check the duration they will prefer.
Start with a brand story
In online marketing, many things are changing from time to time. So it may make you upset with the changing results. Instead of dealing with changing algorithms, updating your platforms, and coming and going tools utilization, it is wise to have a clear concept for your brand. Keep asking yourself, what is your story? What is it providing you? How are you going to do it? So it is the story that leads you to the ways to reach your goal.
Use online communication channels
Create your room on industry forums to meet new leads. You can also use quora as it is a great source for new leads. By sharing views and answering questions you can display your expertise and build trust in others.
Google Adwords can be your saver
Increasing traffic with paid aids can help you to stick in the heavy business competition. Make sure your targeted sales leads by looking at keyword search volume and user intent.
E-Books, White paper can help to generate leads
Those who are looking for new business strategies and information choose eBooks as their best source. Therefore prepare eBooks and white papers to generate more sales leads with useful content and show your expertise in it. Get the email address of your visitors and when they download your eBook, your sales team can reach out.
Final Touch
Sales are all about building business relationships. Therefore make sure your sales are representing your spending time speaking to the prospective clients. Make an effective sales team with out-of-the-box designs and campaigns for your online marketing. Here the most important thing to remember about getting BeB sales leads is to be more resourceful. By trying different strategies you can keep your business growing with B2B leads.
Looking for executing end-to-end marketing strategies?
Here at AXAD, as an affiliate, the team is building the best platform for companies of all sizes and stages to prepare for their customized journey. No matter how tough the competition is and how sophisticated your strategy is, our strategies and platforms will help you to get the most out of your budget and drive the leads for your business.
---