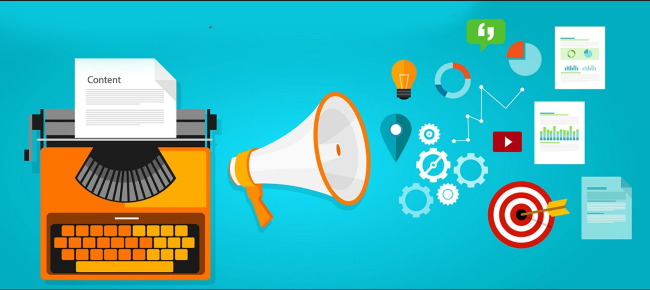 Partner marketing, another name for affiliate marketing, is one of the lucrative ways of making money online. It is one of the reliable sources for all who are eager to earn an additional income online. However, it is not as easy as you think, you need to have an accurate plan before entering into it. To achieve success you will need a well-thought-out affiliate marketing content strategy among many other crisp methods.
Promoting a business online is never an easy process. Once you learn some strategies does not mean you can use them for a longer time. You have to learn so many things and new strategies every time to make your online business visible. There are many ways one can use to promote his company and one is affiliate marketing content strategy among them. In this blog, AXAD is discussing how to plan affiliate marketing content and execute it for better online results.
In this blog, the AXAD team will explain the importance of producing quality content for your affiliate marketing campaign. It will give you ideas to craft useful and interesting posts, ads, and other elements that can convert your audience. Let's' start:
The importance of quality affiliate content
As per statistics in affiliate marketing you can make up 15% of all digital media advertising revenue. Therefore take time to create a campaign's content that leads to huge payoffs. As an affiliate marketer, it is your responsibility to educate your audience about your products and services. And this you can earn their trust through well-written content that is valuable, relevant, and unique.
Quality affiliate content will not only provide meaningful material to your readers to keep them engaged and make more sales but also help your site to perform better in search engines.
Create affiliate marketing content that converts your campaign:
There are many factors that can influence how well your content goes over with leads. Here AXAD team is showing a few ways to improve the quality of your affiliate marketing campaign to increase conversions.
Mobile-friendly content
If you want your content to be engaging, then the first thing is to make it responsive. You have to make sure they can access it from any device. As now mobile is the best resource for everyone, you have to make your content mobile-friendly to generate more affiliate-referred traffic. If you are failing to do so, then you are missing out on potential conversions.
Add videos and other media
Your creative content can convert into original videos. Turn your content into videos, high-quality images, and other media. As per research, it is found that 44% of customers watch at least five videos per day online. Therefore use videos to use the opportunity for conversions.
To make your content meaningful to the audience, consider creating and embedding youtube videos that are relevant to your topics. You can create an instructional video on how to use a product so that affiliates can share the leads.
Use banners and links to drive traffic
In affiliate marketing content for the campaign, you can change the text-based ads into eye-catching banners to drag people's attention. Users tend to process visual data faster than text-based data, so banners will inspire more of them to click through and convert.
There are many tools you can use to create your banner, just keep in mind five main elements to include:
Eye Catching background image

Attention-grabbing title

Informative texts

Your company logo

A prominent Call to Action
Using affiliate creative features helps to create ads and personalized URL links for affiliate campaigns.
Best practice of Search Engine Optimization
Organic traffic is very much important for affiliate marketing. It is the key to landing conversions. Organic traffic is the key to improving your website's search engine ranking through best practices of search engine optimization.
Preparing good and quality content is one of the best practices of search engine optimization. To prepare good content you need to use potential keywords for your niche industry-based topic. You can use good search engine keyword work planners to narrow down your list of relevant keywords to target your audience.
However, keep in mind that though you are preparing SEO-friendly quality affiliate content, it should be valuable to your audience at first. Because after all your audience brings conversion for you. So aim to solve a specific problem the readers may have, and give a link to relevant, trustworthy sources.
Build a sense of urgency in your users
As an affiliate, you have to add a sense of urgency to your content to turn it into rapid conversion. Instilling a sense of urgency in your readers makes them eager to buy into your campaign. There are a variety of ways to achieve this effect.
To grab users' attention you can use coupons and limited-time offers in your promotions in an effective way. It even encourages them to act immediately. Using the word"free" can help to make a quick response and help make your users feel like they are getting a deal.
Effective Call to Action is one of the best strategies for boosting conversions. By using prominent buttons or links you can let your audience know exactly what you want them to do and make it easy for them to do it. By creating attention-grabbing CTAs you can increase the chances of immediate response. The AXAD team is suggesting you use contrast colors to make your CTA stand out against your site's background. It is also wise to understand the eye-tracking patterns of web users, to help you determine the ideal location for each CTA.
Different Types of Affiliate marketing content
Write Reviews
Reviews are mostly the written content format that showcases your opinion about a product or service. Whenever you are preparing product reviews you should tell a story that connects with readers while sharing valuable information about the experience, features, and final recommendation.
AXAD's tip for writing a review for you is, to be honest. You can write pros and cons about the product, it will help the readers before purchasing a product. It is better to be upfront about flaws instead of disappointing readers when they buy.
How-to Articles
There are many products available in the market those need hands-on experience after purchasing. Therefore through your content, you can showcase your affiliate product while educating your readers on how it is used or how to complete a task by using your product.
The how-to-article will focus on a specific product or be generalized with product recommendations at the end. You can publish a how-to article on any text-based platform through various formats to attract an audience.
Resource Pages
Like Review posts, resource pages are valuable to earn money from the trusting readers. These pages allow you to link to products and services that have helped your business perform more efficiently and also help the target audience do the same.
AXAD's tip is to make your resource page front and center on your homepage or about page. Make sure that readers can see it often and boost your click-through and conversion rates.
Landing Pages
In affiliate marketing landing pages are a valuable part of the marketing funnel that transits readers into leads. Website landing pages can link to any visuals or call to action you prefer. Just ensure that some terms convert better than others in different industries. However, most are optimized through research and testing.
AXAD tips for you is to make sure your call to action is easy to spot for better conversions. Once readers are attracted to your headline, they are most likely to click on the first link or CTA to make it count.
Email lists
Email campaigns help in generating repeated sales by bringing customers back for more. You can send newsletters to your email list daily, weekly, or monthly as per your best suitable working time.
You can add affiliate content to your email marketing such as:
Giving recommendations on your latest favorites

Prepare mini-reviews for products

Sharing links to an affiliate landing page

Include links to product reviews on your website
AXAD's tip is to share limited discounts on affiliate products.
Comparison Guides
Like reviews, comparison guide is one of the most useful affiliate marketing content strategies. Comparison guides can be prepared by giving detailed benefits and drawbacks of a product or service. A comparison encourages customers to take the final steps in purchasing after being convinced the product's feature will beat the highest competition.
AXAD's Tips on creating an affiliate marketing content strategy that drives passive income:
Go for a non-saturated niche

Research your target audience

Create valuable content

Go for top-rated affiliate programs

Build your network

Monitor your analytics
Final Thoughts
No matter what types of affiliate content you choose to create in your affiliate marketing campaign, adding value to the readers' life should be the central focus. As long as you are providing valuable information and promoting worthy content that attracts leads, high-quality products, etc. With little creativity and clever strategy, your affiliate marketing content strategy can surely build and sustain a steady revenue in the long run. Are you ready to start generating great content in your affiliate marketing business? Log in for AXAD today for more affiliate marketing content benefits.
---