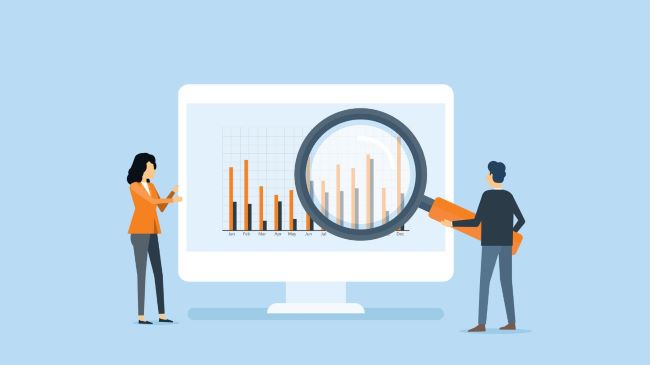 Track affiliate conversions mean a process that allows the affiliate to track conversions. It gives information about conversion details, such as how to track affiliate conversions, what kind of action has been taken, On what OS, device or any parameters affiliates use for their campaign optimization?
When affiliates work with an advertising platform, they use conversion tracking, so that they can easily understand different kinds of sources and targeting options that give more conversions. Here AXAD is offering you details on affiliate conversion tracking so that you can easily find out the importance of conversion tracking for affiliate marketing.
What do you understand by affiliate tracking?
It is a process through which affiliate management can easily track affiliate conversions. Affiliate tracking allows all parties to collect important details about which affiliate activities are generating the greatest amount of traffic through clicks and sales.
You can work on different tracking solutions as per your joined affiliate program or network. Practically, if you are looking to build a customized dashboard, you need to check a few suggestions those AXAD experts are offering here to track your affiliate sales.
Why conversion tracking is important for affiliate marketing?
Like other marketing activities where you are investing your time and money there, businesses are keen on measuring their results and affiliates do not follow any exception here. If you have started your affiliate marketing and plan to promote it everywhere to get some visitors. In affiliate marketing, conversions are the primary objective. You need to understand which campaign will drive more conversions so that you can minimize costs and increase your revenue.
How to know a good conversion rate?
Conversion rate matric follows the simple rule as
conversions ÷ visits x 100%
Suppose your affiliate landing page has 3,000 visitors, while 10 of them bought a product you promote, here conversion rate is 0.33%. Here conversion rate provides valuable insights into the quality of your marketing campaigns. It is a fact that an Average conversion rates basically differs from industry to industry.
Understand about web cookies
Affiliate marketing is managed through a web cookie, a small piece of data sent by a web browser and stored on the user's computer. This data contains the user's preferences, website visits, login credentials, etc. We can say cookies help a website track online activities.
If you are an affiliate then through a web cookie you will get commissions that will be assigned to your affiliate account. Once referrals click on an affiliate link tracking, the unique tracking cookie will be created and stored in their browser. According to your affiliate program, cookies' expiry date can go from 30 days to several years. For instance, if a visitor clicks on your affiliate line, then you will be credited with the sales as long as the visitor converts within the cookie's lifetime.
The most common cookie used in affiliate marketing is a first-party cookie. It is stored directly by your visiting website. It allows affiliate programs to identify the publisher and attribute the agreed amount of commission.
How does an attribution model affect affiliate conversions?
Marketing attribution is a process of evaluating the points of customer encounters during the purchase journey. Based on the affiliate marketing program, the attribution model has been selected, because affiliate conversion tracking may vary several times. Here AXAD is focused on the common attribution model types that are used in affiliate marketing:
First touch: 100% of the conversion attributed to the first touchpoint.

Last touch: 100% of the conversion attributed to the last touchpoint.

Coupon code attribution: 100% of the conversion is assigned to the affiliate link to a coupon code.

Linear: The conversion path's every touch point shares equal credit.

Time decay: The most recent touchpoints to the conversion get most of the credit.
How can you increase your affiliate marketing conversions?
Here AXAD is offering a few quick tips on optimizing affiliate converstions:
Do website optimization for conversions
Here website optimization means you have to create innovative content that converts. Run A/B tests on your affiliate landing page and learn more about audience preferences. A/B testing will allow you to identify the best design for your website, blog, or landing page. If you are not aware of it then create a form on your website and openly ask for feedback.
Strong CTAs are a must
A call to action is the most necessary action you need to involve in your website optimization. You can include it in different formats, such as a bright CTA box inside every blog post, or show it in pop-up windows.
Necessary SEO optimization
Search engine optimization needs to conduct your content audit first. By analysing every page on your website you have to find out more ways to get high-quality traffic. After that, you need to collate your content with conversion rates. It will help you to understand what kind of copy provides the best result for your website audience. So focus on creating such content in the near future.
Wrap up
In conclusion, affiliate conversion tracking is the primary subject of making better decisions. Once you understand which affiliate campaign is providing you with better results you will know automatically where you need to invest your precious time and money.
Therefore it is necessary to pay close attention to how affiliate conversions are tracked within the affiliate program you decide to join. Or else AXAD is available for you to find ways to boost your income. You just need to get in touch with the experts.
---