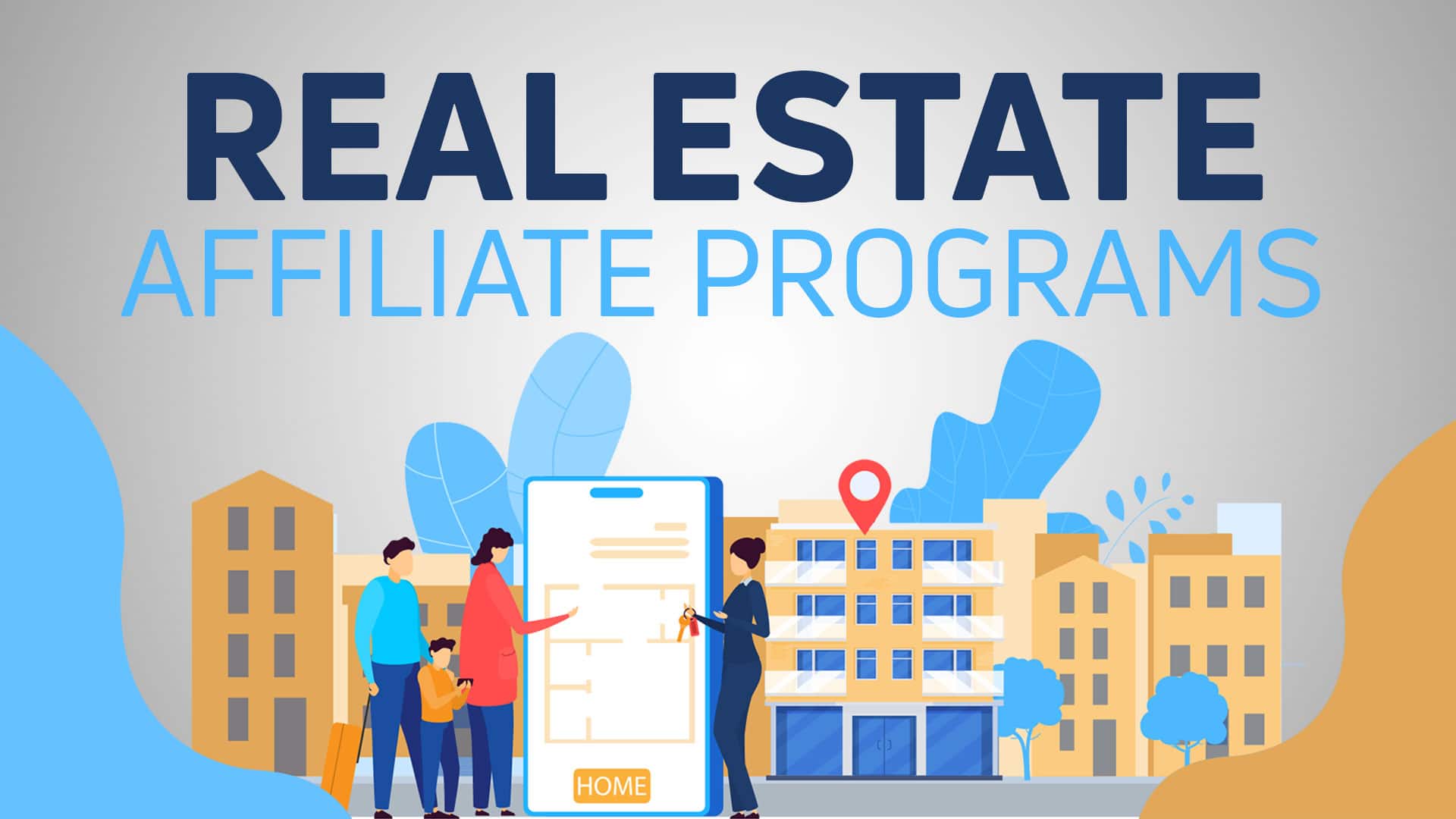 If becoming a millionaire is your dream then you need to enter the lucrative market. Here the lucrative market means the market involves millions, billions, and trillion dollars in transactions a year. And one such market is Real Estate. If you are into affiliate marketing then there are many ways you can claim your piece Like AXAD does.
You can enter the world of online marketing programs by choosing the best real estate affiliate program from the lists. First, you need to know what real estate affiliate program and what kind of products you can promote. Then go for some best-paying real estate marketing programs that are available online. Here AXAD Affiliate marketing is introducing you to real estate affiliate programs that can help you to earn well in the real estate industry.
What is a real estate affiliate program?
A real estate affiliate program is a strategy that is used for property-driven businesses. Instead of advertising on their own, the companies create programs that allow you to advertise for them.
Real estate is one of the largest transactions today. So it matters a lot to an affiliate to gain in percentage. When the efforts result in a sale then you will get paid affiliate commissions ranging from flat one-time bounties to as much as 50% of per sales value.
When visitors click on your link, you can track them with cookies to claim any sales within the next thirty days. Even many other affiliate marketing online programs are letting you track your leads for 60 to 180 days.
For this, you need a real-estate website with verified traffic. But some of the real estate affiliate programs get approval through social media and email marketing without a real estate industry site. The benefit of a real estate program is that it can match a wider variety of audiences.
If you have a real estate website or social media account then you can directly present property rates for sale.
Promotion through real estate affiliate program:
Property Listing

is one of the ways that work for the real estate sale to the public. Real estate listings include all details such as location, cost, different rooms, and features of a potential buyer.

Property search engines

serve both sellers and buyers. Property buyers can sort their listings and the sellers often pay one-time or subscription fees to post and manage property listings with tools.

Short-term rentals

such as accommodations for business travellers and vacation rentals are gaining more popularity in the business world.

Real estate tools

are mostly expensive. Its licence subscriptions can easily scale up its business by using property search, research, and relationship management tools.

Real estate programs

and workshops help the affiliates to master their craft. Marketing of training courses, coaching, professional expert guidance, and study materials help the realtors to achieve their dreams.
How to choose which real estate affiliate program works for you?
Before choosing an affiliate program, first, consider the quality of the product and service that you will be recommending. You need to make sure that you are recommending products that will add value to other agents.
Next, consider the revenue upside. You need to join online affiliate programs to offer quality products to influence others and get extra earnings through it. There are many programs available in the market that offer recurring revenue that can quickly add up to an amazing amount to both your recommended agents and the recommended people.
If you are interested to maximise your real estate affiliate income then:
Be active on a real estate blog
Create your real estate blog and try your best to generate traffic to your website from Google to promote your business. Ensure relevant keyword phrases and trends for your posts to attract real estate and interested users. The more active you are on your website, the more credibility your business receives. More readers will click affiliate links and inquire about your business.
Engaging social media presence
Today in the business world, social media has become the greatest tool for best business promotion. In the real estate business, social media is playing a crucial role in greater growth. You need to engage your clients on social media to add more value to them.
On social media platforms, you have to demonstrate your real estate expertise and establish credibility by engaging your network. Because you are creating a relationship with your client which makes them trust you for every social media activity.
Get your real estate website
It is a fact that a potential buyer will judge your business by your website. Therefore to earn that credibility you need to have a website that your clients love to use. For this, you need to include responsive web design, an active blog, and IDX integration.
If you don't have a website and are looking for real estate affiliate marketing then be with AXAD. The real estate affiliate marketing experts would love to help you in the best possible way to mark your success.
---