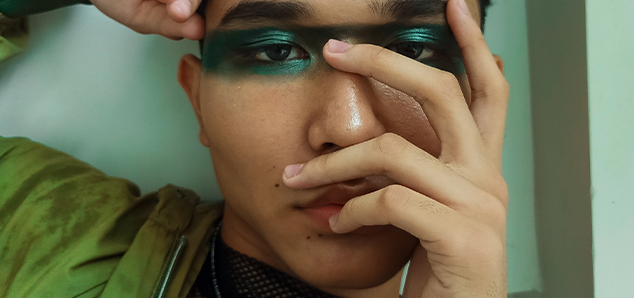 It is difficult to imagine the beauty industry without social media as they go hand in hand. As a brand what are you looking for? Rapid engagement followers!
When you are looking for influential marketing, beauty, and cosmetic affiliate marketing comes in the first place. Whether it is digital marketing, YouTube marketing, or other social media marketing, bigger brands are 100% investing in it.
For an industry, brand images come first, followed by customers' images, social media provides the perfect platform for an enhanced brand-consumer connection and generating, and maintaining brand loyalty. With an increased number of buyers, and by following favorite brands on social media brands can get a great opportunity to reach their targeting audience directly. AXAD affiliate marketing is utilizing all the social media activities for Nutraceutical Brand to give it a larger audience.
Consumers listen to influencers and believe more in performance marketing than they do company ads. Every beauty industry must follow and update itself on the social media marketing trends as it is constantly changing.
Marketing for beauty brands mostly goes for creative content on their social media channels to speak about it. Even follow the how-to and tutorials to engage their followers. But AXAD performance marketing is adding a wide range of features to make your Nutraceutical Social Media Marketing most entertaining.
Video marketing
Instagram is the best solution for video marketing for a beauty and cosmetic products. Use video content in the rising Facebook Live and Instagram's own emerging Live platform and make it most engaged across all social networks as AXAD does.
Running influencer campaigns
In your Nutraceutical Social Media Marketing start working with influencers. Brands can introduce themselves to highly engaged audiences, while the influencer gains clout from working with an established brand.
Use a distinct brand voice
As per Sprout's data, followers appreciate it when brands get real with them. So try to highlight a distinct brand voice by crafting captions. Give captions and create content that speaks to your followers on a personal level.
Power of tapping into tagging
When you are creating hashtags for your Nutraceutical Brand, try to make sense of your brand and monitor your growth. It will help you to tune your tagging over time and let you explore new ones at the same time.
Enhance your social promotion
If you want to give your Nutraceutical Brand followers a much-needed boost, use an aggressive promotion in social channels even outside of social media such as email marketing. Only emails may tire customers but seeing social posts along with email on a regular basis won't be going to bug them.
Manage your campaigns
Beauty & Cosmetic brands juggle a ton in their marketing features. Starting from the photo, user-generated content, and promotional announcements the brands need to follow procedures effectively. Therefore social scheduling and keeping a content calendar for beauty & cosmetic products bring lots of benefits when coming together.
Day by day increasing competition is allowing all beauty and cosmetic brands to go for something out-of-the-box creativity. And AXAD will add its utmost creativity in Nutra Affiliate Marketing to place it as a brand for a longer period.
---