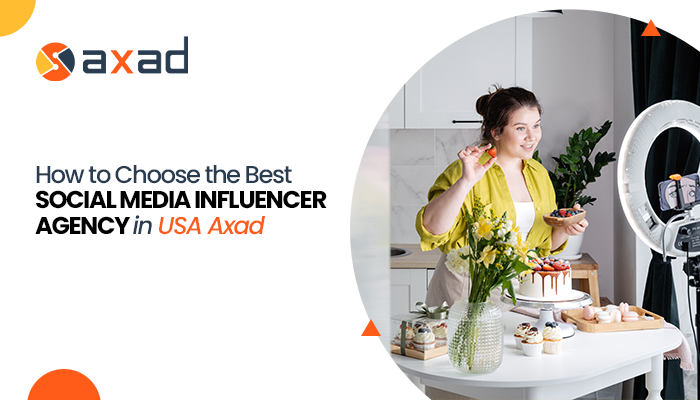 Over the past few years, as interest in influencer marketing has grown, so too has the number of companies offering to support brands in implementing it. Additionally, it might take a lot of work to identify influencers, screen them, brief them, execute contracts with them, pay them, and then make sure they do their tasks.
Therefore, it should come as no surprise that some brands would prefer to hire professionals. Your search for the top influencer marketing company in USA starts right with the origin of the thought of taking your brand to the next level.
The next logical question rises as how to choose out of thousands of options available out there as everyone commits the same. What follows the trend is the criteria to segregate the experts from the wannabes crowd and give your search a right direction to the best influencer marketing agency in USA. So, here we go with the ways to move forward for the same search.
Tips to Choose the Best Social Media Influencer Agency in USA:
1. Relevant Experience
Influencer marketing has already become 15 years old at this point today. So, too many agencies are there who have a lot of experience of the market. Simply go or the relevant case studies for the same industry and get to know about the trends of social media marketing. In various sectors to have an idea.
Check out the outcomes that those companies have provided through the implementation of the best influencer techniques and platforms. To choose the best influencer marketing platforms in USA depends upon your requirements of marketing and target audience.
2. Influencer Selection Criteria
Quite a few years back, influencer selection was often based on just finding a person who can create the content relevant to your industry and fits the brand as well. But in today's time, it has become crucial to analyse the make up of an influencer in order to make sure their audience superimposes with their brand audience.
Check out for the percentage of the content they make which is sponsored—to see if it's not too high. To have meaningful branding and not get involved in any sort of controversy, check out they have already mentioned your competitor's in the post. You can also get to know the language, tone, and whether it is brand safe or not.
With so many advanced filtering systems in use today, making use of just the criteria of brand fit doesn't make it justified and even unacceptable. If you are specifically looking for a Youtube influencer agency in USA, then go for content creation and engagement with the content like checking on the comments, views, and likes.
You can have a good idea of the influencers over Youtube, as it is the best source of watching the work of the influencers and knowing about the type of their content.
3. Content Evaluation Criteria
Content evaluation criteria makes the third step in moving forward to find the best social media influencer agency in USA. Tens of thousands of pieces of branded content have been created by our influencers over the past few years.
In analyzing this information, we discovered that performance varies greatly from one piece of material to another. As with content produced by a company or its creative agency, some content naturally works while some do not.
How does the agency assess each piece of content after it goes live to gauge performance, given the performance variability?
Score the content based on the organic performance in terms of likes, comments, views, and shares. It is also important that you review the comments to check out the signs of inauthentic, off subject, or purchased comments.
4. Targeting Strategy
An agency that offers to find, explain and manage the influencers for a brand does not add that much value to the company's marketing mix.
The content of organic influencers goes upto a certain set of the influencers' followers generally around 9% through our experience, although it varies based on what social networks are utilized.
No brand or agency is there that can control the percentage of the users that are watching your content, which strategy you are using, and to whom the content is reaching. Had this been known already through the organic posts, you can easily decide the target audience of your brand.
Thus in order to get that content to reach more users after the content evaluation criteria boost the post through the paid campaign and formulate a budget for that. This is how you can reach a large target audience.
5. Measurement Strategy
There has to be separate articles on the topic of influencer marketing measurement. The very basic question is to ask the influencer agency how they count the impressions of the content.
Do they count a single impression for each follower an influencer possesses? If this is the case, then for the roughly given 9% organic reach they use a method which overstates the reach by more than 10 times. Can they only report on actual content views?
Additionally, quantifying impressions and interactions alone is insufficient because neither reaches nor engagement rates are correlated with sales. What other business KPIs outside of these vanity metrics may the agency measure? Today, a wide variety of complex measurement techniques are available. You ought to pick one of the numerous organisations that provide those.
6. Optimization Strategy
Many influencer campaigns are dependent on influencers. Influencers frequently produce their content in accordance with a timetable as part of influencer marketing efforts, then wait to see what occurs. But in order to improve success, every other type of digital marketing is optimized, typically every day.
The content, post formats, targeting, and even the influencers may all be changed as we go in order to maximise influencer marketing. Check out what optimization strategy does the company propose to use? Optimization strategy is quite a crucial step before knowing about the best influencer marketing agency in USA.
7. Content Rights
Brands are incurring significant resources in their branded content. Various agencies negotiate various terms with the influencers about the rights the brand has to such content. Ideally, brands receive a permanent licence that allows them to reuse the material across all platforms.
What rights would your brand have over the content being created? Find out by asking the agency. If a youtube influencer agency in USA has to be very unique in their content and make sure it doesn't violate any rights.
8. Guaranteed Results
And finally, if any outcomes will the agency promise to its brand clients? Do they provide guarantees for deliverables like the quantity of material that will be created and the number of influencers? Are they promising more than that, like a certain amount of visitors to a particular website? What happens if they fall short of these promises? What options does the brand have for relief?
While making sure about the sales, it is extraordinarily very difficult in most of the agency relationships, influencer agencies must be able to guarantee some specific outcomes around the true views, likes, and engagements.
Rundown
Making a choice for the social media influencer agency in the USA is so difficult and a kind of undertaking. This is because influencers are your brand's representatives. You should be able to narrow down the list to the subset that will most likely produce positive results for your brand by approaching the conversation with these eight very specific criteria.
Axad is the best digital marketing agency with the successful collaboration of famous influencers that can let your brand trumpet blow very high. Hit the right audience through choosing the right social media influencers through out team of experts!
---