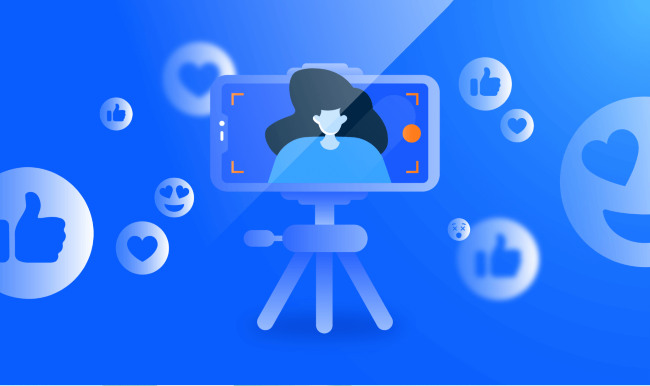 Influencer marketing affiliate marketing existed in the digital marketing world due to their own great potential calibres. Both are known for their popularity as per different studies and research. Some believe more in affiliate marketing and some in influencer marketing but what if both are coming together? Here AXAD as a leading affiliate firm is describing merging both the marketing procedures.
The experts are justifying how combining both strategies can help you to get the best of both worlds. Affiliate marketing makes sure that you get more conversions while influencer marketing helps you to reach a wider target audience.
If you are wondering how exactly you can combine both the strategies as influencer affiliate marketing for your business, then here AXAD is suggesting various tips.
Customise Affiliate Linking
Custom affiliate links are the best option for generating new leads and tracking your progress. Custom affiliate links are the bridge between influencer marketing affiliate marketing.
When an influencer endorses you, automatically you will gain the trust of their fan base. When you combine them with an affiliate link, it will offer an incentive to buy. So their followers use such links to buy your products and get a discount, that is their incentive to buy.
Here you will track the conversions you are getting from an influencer this way. So you can choose to offer your influencers a certain commission for every sale. This customised link share also gives a better return on investment in comparison to old sponsored posts promoting your brand.
Show Creativity with the Payment Model
When your ultimate goal is to make more people buy your product, there you can give the cost-per-action revenue model a try. With this model, a user can take a specific action on an affiliate link and you will pay your partner.
By teaming up with an influencer, you can place a custom affiliate link on their website or on their social media sites, and from there, users can be redirected to your page.
Differently, you can pay a commission to your users who will fill out a form. Here the commission is based on the actions on the links. It will help you to perfectly merge affiliate and influencer marketing.
It will be wise to search for new avenues instead of repeating the traditional payment modes. In this way, you can make sure you get the maximum benefits.
Work on Building Strong Relationships
In influencer marketing influencers are engaging with their audiences on a personal level. The users treat influencers as their role models. This is a very strong and authentic relationship because it is purely built on trust.
In affiliate marketing also this theory can work up to a great extent. You should work on building a long-lasting and effective relationship with your influencers.
Personalised Gifting
In influencer affiliate marketing, you need to be aware of influencers' special occasions. So that you could send them a small gift or personalised note. You can share some free product samples. It will help to strengthen your relationships with influencers. By doing this you can go a long way to make sure your affiliate program gets the highest return.
This is a great advantage of utilising affiliate and influencer marketing. It makes an influencer feel valued to self and due to this, they will genuinely work to drive results for you. If they like your gesture then you may end up getting more brand awareness and engagement along with it.
Event Invitation
If you are really interested in building strong relationships with your influencers then invite them to events like product launch parties or any bigger event where you are also participating. It will help you in two ways. First, you will get a chance to know your influencer in a better way and also help to create opportunities for greater media coverage.
Sometimes if influencers realise how truly you are valuing them they will invest in your campaigns willingly. Here you will get great brand recognition due to your influencers.

Final Takeaway
When you combine both influencer marketing and affiliate marketing, you will get the most out of your marketing campaigns. It will not only help you to generate more conversions but also create more engagement, brand loyalty, and brand awareness. It is the best cost-effective method to generate a higher ROI.
As an affiliate marketing firm AXAD is recommending offering your influencers a good commission along with the payment for their sponsored content. In this way, it will help you to drive more traffic to your website through affiliate links.
from the business, you will develop a strong relationship with them on a personal level. When they feel valued they will create content that can generate greater interest and engagement.
To know more about influencer affiliate marketing strategies join AXAD. Share your experience while combining affiliate marketing and influencer marketing or learn from AXAD experiences.
---