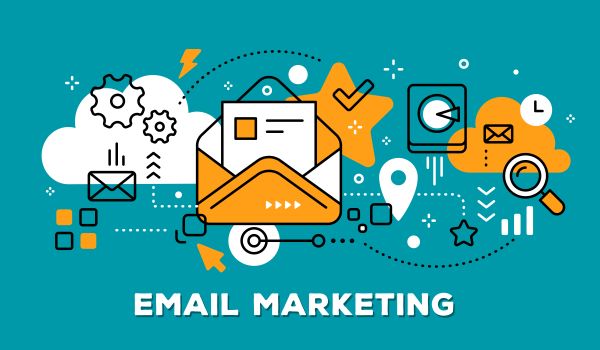 Introduction
Looking for passive income? Affiliate marketing is the most suitable stream to achieve it. To grab consistent revenue, you need to be active in engaging your target audience. You can find ways to monetize your influence and for it, social media channels are the most effective ones. However, if you find it noisier and want to connect silently and personally then nothing is better than email marketing. If you want to explore income streams then go for an affiliate email marketing campaign to personally connect with your audience and go beyond likes and comments.
What is an Affiliate Email Marketing Campaign?
Affiliate marketing and email marketing intersect for creating a flexible approach to customer outreach to supercharge your commissions.
Affiliate email marketing is the practice of promoting other brands' products and services in your emails and earning a commission on every product and service sale. It became possible when someone purchases through your affiliate link.
An affiliate email marketing campaign is an approach to affiliate marketing that involves sending customized highly targeted emails designed to generate interest in the product and increased commissions.
Email Outreach and Your Increased Commissions
Email marketing is a sustainable practice to generate more commissions. It is a kind of core approach that also includes content marketing within it. Email outreach is the best way to promote your content, and it is the fundamental link between email marketing and content marketing. Let your content drive traffic to get more commissions. Therefore focus on sending emails that indirectly promote the product by driving traffic to your content and include messages intended to directly promote the affiliate product.
How to Achieve Success in an Affiliate Email Marketing Campaign?
AXAD is focusing on a few strategies to launch a successful affiliate email marketing campaign for your business:
Target your audience with research

To generate more commissions from your affiliate email marketing campaign, your primary focus should be building trust factor with your audience. To engage with customers you have to understand which group is communicating more as per gender age, interest, location, economic status, etc.


You need to activate your research and explore more horizons to know who is going to buy the products and services. So based on that start your macro-level exploration and refine your messages as per the campaigns.

Audience segments
To promote any product or service to a larger section or a particular portion of your contact list, you can't prepare a generalized campaign. You need to prepare different campaigns, you need to filter your contact list, and craft your campaign-specific content to reach your target group.
Sometimes you need to target as per age, as per gender, or as per the basic liking or profession, etc. Therefore you need to use demographic data to study your audiences. This approach helps to make accurate assumptions about your target audience.

Email content optimization
When in your affiliate link your recommended product is not given the full inside-out information. Therefore fully explain the value of the product.
Must ensure your email is speaking to your audiences in a way that they will respond to it. Use age, gender, and other customer intel to send messages that will resonate with the recipients.
Make your email compelling by telling a story. Be narrative and can show a success story or someone's journey from wanting a product to buying it successfully. Sometimes you also need to prepare a soft sell in which you can describe the benefits of a product. You can be an advice taker to nurture your relationship with your audience. Go for a low-pressure approach that is as personalised as possible.

Include a lead magnet
Encourage your content consumption by offering a lead magnet to your audience. When your lead magnet promotes the affiliate product basically its main purpose is to build your email list. Offering some perspective needs to entice them to subscribe to your email newsletter is an important step to regularizing your content traffic.
Through your effective lead magnet, provide your free content but make the subject offer in-depth information. It can be a buyer's guide, product comparison infographics, how-to guide, or helpful content related to your niche.

Enable Automation and Test
Using automation enables email drip campaigns to carefully craft emails, which are prepared ahead of time and then sent out in a sequence to meet campaign objectives.
Develop two emails and find out which one gets a better response from target audiences. It is all about doing A/B testing. Send both versions to the same number of people and find out which one gets the best response.
Final Thought
Provide a steady stream of entertaining emails and continue to engage your audiences, it needs much practice and fluency. Provide it consistently to make your target audience remember you. Axad - an Affiliate marketing agency will make your affiliate email marketing campaign to be valued and treated well with care. To be active in somebody's inbox is like a positive invitation to their house. This can be done by keeping a great relationship with your email audiences. Contact Axad for An affiliate email marketing campaign.


---