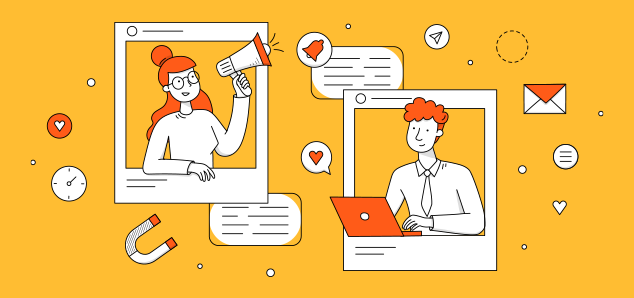 Using influencers to help get your product noticed is a great way to increase your social media presence. However, it can be difficult to find the right influencer to help you with your needs. Social media is a big part of our personal lives, where we connect with friends and family, share photos of our kids and vacation spots, and engage in global conversations and debate topics.
In the business world, social media plays a slightly different role. It's where people go to ask about the latest trends, research for reviews, and find out about new products.
If you're not marketing to your target audience on social media, you're missing out on an opportunity to create brand awareness, boost engagement and drive traffic to your website.
SEO and influencer marketing are two of the most effective digital marketing strategies. When combined, you can build your brand traffic—and you're more likely to convert them, too. But when's the last time you audited your SEO process?
Here are some tips on how to use influencers to spice up your SEO marketing programs.
Find the right Influencers
Find an influencer who is active in the industry. You want someone who is active in their social circle and knows what they're talking about. Look for someone who has a good relationship with other influencers in the industry and has an active Twitter account. This person should also have an active blog, as well as a YouTube channel and Facebook page where they share their thoughts and opinions on the topic they are interested in.
Involve them
Get them involved on your website and blog. Ask if they would be interested in guest posting for you or writing a review for one of your products or services, as well as writing about topics related to your niche that are relevant to your audience. You can also take the help of best performance marketing agencies to connect with reliable influencers.
Add influencers to your Network
Provide them with a platform for sharing their content with others in the industry by adding them to your mailing list or email list, sending them regular updates about new articles and information that you have posted, or even by including them on any videos or podcasts that you produce for your business.
Assess whether someone will be a good fit before contacting them. You can be as a right-on target as possible with your initial outreach but if there's nothing in it for them—or if they don't think there's enough in it for them—they won't stick around.
Revise the Influencer Marketing message
Make sure your message fits their tone, voice, and audience. What works from one person's mouth might fall flat from another's; even if two influencers are talking about the same thing, their audiences might be very different and may require very different approaches. This isn't just about choosing the right person; it also means showing them how to present themselves in a way that works with what you want to get across.
The key here is that these influencers are "influencers" because they are able to connect with your target audience in a way that you can't. It could be that they have built up social media following, or that they have been in the industry for many years and can connect with your audience through their experience.
If you want to find the right influencers that stay committed in the long run, connect with the experts from AXAD. AXAD is a performance marketing agency having ties with the best advertisers, publishers and affiliates that wish to grow their audience.
---