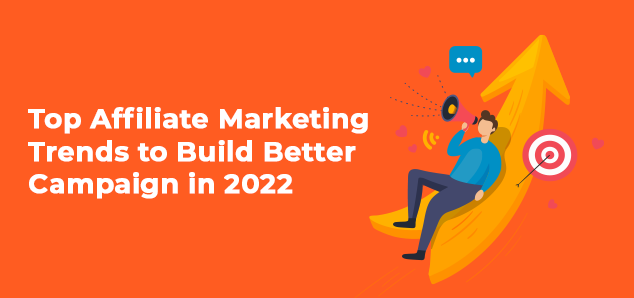 The affiliate marketing industry is a booming sector that shows its signs in the last couple of years. And the pandemic of two years added a bang to this industry. Whether it is a larger business or a low-cost business you will find the best affiliate marketing programs to increase your revenue with less expense and work. From single item shops to giant corporations, almost all major eCommerce stores can be a part of the affiliate network.
The Statista study showcases that the total spend on affiliate marketing is expected to reach $8.2 billion by the end of 2022. You can see here the massive growth up from $5.4 billion in 2017. This kind of boom definitely gives you a boost to join the force. Be with AXAD and get the top affiliate marketing services to grow your business. Before you start working on your affiliate strategy, let's see this AXAD blog that makes you aware of the latest affiliate marketing trends that you should watch out for.
Live shopping is the new craze: Nowadays you can see major social networks such as Pinterest, Facebook, and Instagram are running live streams with famous creators to make it more interactive with fans. Creators are offering live product drops, poll fans, and exclusive discounts to make their selling more interesting on social media. It is helping creators to get real-time feedback and make the shopping experience more dynamic.
Focus on co-marketing partnership: Co-marketing partnership is one of the best affiliate marketing programs that are in the spotlight nowadays. The partnership is a great opportunity to give your brand a wider and more diverse audience, which will later help you to earn more revenue. Working with similar audience-based influencers gives more exposure to both involved parties. Therefore, to maximise revenue, you can work with affiliate partners together.
When it comes to commissions, both parties can share an agreement on the overall revenue.
Artificial intelligence and affiliate marketing programs: If you want to do business in 2022 then go for a smart business. Artificial Intelligence-based tools with the amalgamation of a complex machine learning algorithm can easily track consumer behaviour efficiently for all affiliate marketing campaigns.
The AI will help to identify your target audience easily so that you can optimise keywords and prepare content by keeping an eye on your audience's taste first and can generate more leads. AI models can predict KPIs by analysing a big chunk of data. If you go for well-planned work then there are chances you will get a higher conversion rate for your top affiliate marketing campaigns.
It's time for Micro and Nano influencers to shine: The last two pandemic years are compelling all small and mid-sized companies to open their doors for AXAD's best affiliate marketing programs. There is a huge emergence of online businesses and such businesses may not meet the budget of affiliate marketing. But later on, they deployed the strategy to grow their business. It is helping the micro and nano influencers to get a wider audience.
Changing cookie-based tracking policies: By 2023 Google Chrome is planning to make the browser less intrusive. Once third-party cookies are phased out Google plans to roll out its Privacy Sandbox initiative to make user data anonymous.
All will be moved to the browser itself and the user data will be stored and processed simultaneously. It will depend entirely on anonymous signals to reveal a user's online browsing habits instead of working on collected cookies.
Due to this, the best affiliate marketing programs can be customised to rely on data from first-party publishers. So there is no need for third-party cookie tracking. Here the benefit is you can deliver purchase opportunities in trusted environments.
So now instead of pushing out your ads, you can structure your campaign to integrate content ads that a consumer can seek out proactively. The best part of this is you are getting a chance to do successful affiliate marketing programs in an authentic way like AXAD.
Emerging crypto affiliate marketing programs: The booming cryptocurrencies in the market are giving scope to the affiliates to include programs with them.
Whatever media you choose for doing your affiliate marketing, crypto affiliate programs ensure you earn good revenues in the coming years.
If you are looking for ways to stay ahead of online marketing trends then you have to understand the current scenario. Do more research on the speculations of upcoming trends of affiliate marketing programs, so that you can work on your strategies to set yourself up to achieve success in 2022.
---