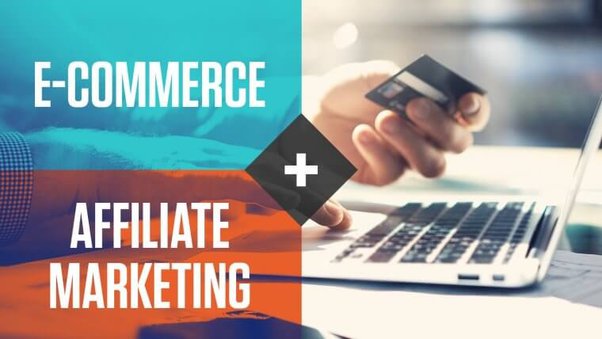 Affiliate marketing is nothing new. It is the same old concept of paying people to say nice things about your products that have probably been around the human first learning era.
When we are talking about eCommerce affiliate marketing is an increasingly popular tactic that is being used to drive more sales and generate online revenue. It is beneficial to both brands and their affiliate marketers. It will led more and more businesses to join affiliate programs.
To be an eCommerce affiliate marketer, the sky's the limit for you. So to excel in this field AXAD is suggesting all beginners be simple and steady, and wait to earn for more reliable income. AXAD expert is displaying 5 key affiliate marketing decisions for eCommerce brands to make a profit:
Is affiliate marketing right for you?
When you are into affiliate marketing, it needs to be an extremely effective channel for e-commerce brands, it relies on paying your affiliate a commission.
If your product margin is low, it will be difficult to run a profitable affiliate program while still offering commissions that are appealing enough to attract high-quality affiliates. Here you will get what you pay for your affiliate marketing.
Types of customers do you want to reach
The type of people who want to come to your site will help you to define the types of affiliates you want to work with that in turn will help you work out your affiliate program terms.
The aims you are fixing for your eCommerce affiliate marketing
The basic idea of starting your affiliate program in eCommerce is to boost sales. Before doing so there are lots of eCommerce metrics you need to consider, such as:
Conversion rates

: How many times do you want people to land on your site through affiliate links to complete your desired action?

Average order value

: You need to check, how much do you want referred shoppers to spend per transaction? Check whether this is higher or lower than your regular AOV?

Sales volume

: Check how many unique sales do you want to generate within a given period?

Sales mix

: Whether you want your affiliates to push (or ignore) certain products?
Check on your competitors
When you are considering entering into affiliate marketing, definitely you will find your competitors, who are already running their own affiliate programs. To attract the right affiliates you need to focus on what you don't want to promote. Here you have to understand the competitive landscape before making crucial decisions about your own affiliate program.
Whether you want to join an affiliate network or not
Joining an affiliate network effectively grants you instant access to hundreds of affiliates who are promoting many products like yours. The network can also handle all the complicated back-end stuff like tracking sales and paying commissions. However, if you want to do solo then you have to invest on your own for everything. YOu have to build your in-house affiliate team. Before starting to see any sort of return, hope to do a lot more upfront work promoting the program to potential affiliates.
Benefits of joining the best affiliate programs for eCommerce
There are many advantages of eCommerce affiliate marketing, find out the top ones:
Build an additional revenue stream


Joining an affiliate program is a fast and simple way for an eCommerce business to open up an additional revenue stream. With a referral program, each time one of your contacts purchases from your affiliate partner, you will earn an affiliate commission. So by simply marketing their products or services, and referring your contacts to them, you can manage the additional income to start rolling in.

Standout from other online retailers


Within the tough competitive eCommerce space, joining an affiliate program can help to differentiate yourself from the rest. It may help you to provide your customers the additional value. You will be able to connect to your customers with the products and services that your affiliate partner offers. So that you can provide it without having any effort, cost or hassle. Make your customers happy when they can get a recommendation for a product or service they need from a trustable one. Save them time and effort in finding a partner. Beyond just earning affiliate commissions, it will help you earn a higher score in clientele satisfaction.

Broaden audience


Every market and product category has affiliates. Many eCommerce affiliate marketing agencies have already established a visitor base. It will give you the opportunity to get yourself noticed within the established circle with little effort or cost. You can even start thinking of these partners as an extension of your current marketing or sales team.

Scale your business easily


eCommerce business owners are in the search of growing their customer base and enhancing revenue with consistent improvements. So that they can keep up with the changing consumer preferences and make themselves different from the rest of the competition. Joining

eCommerce affiliate programs

can help you to open up a new revenue stream through referral commissions. So that you can use that additional revenue and cash flow for your growing business.

Join like-minded affiliate network


If you are connecting with like-minded business owners then nothing benefits more than this to you. It will not only help to work peacefully by understanding each other but also make valuable professional contacts on both ends. When you join a business community that is dedicated to helping each other for better growth, it will increase both customer base with boosted revenue. You can reach your business goals faster by attracting more customers, and seeing higher profit margins while helping other companies do the same. It is a win-win statement for both ends.
Final Thoughts
Affiliate marketing can be a very effective channel for an eCommerce brand. An affiliate marketing firm just like AXAD will do all the hard work for you. They will create a brand for your products and send you tons of highly qualified traffic, leaving you to count the profits while sitting peacefully at home.
However, Rome was not built in a day. You have to keep patience. Even if you join an established network, expect to put in the hours promoting your eCommerce affiliate marketing program. After all, if affiliates don't know your program exists they are not going to sign up.
You need to work hard as it is not easy as it seems. If you are finding a problem then let AXAD do it for you. AXAD affiliate marketing will help to increase your eCommerce website traffic, boost brand awareness, enhance social proof, expand your reach and yield a higher ROI.
---