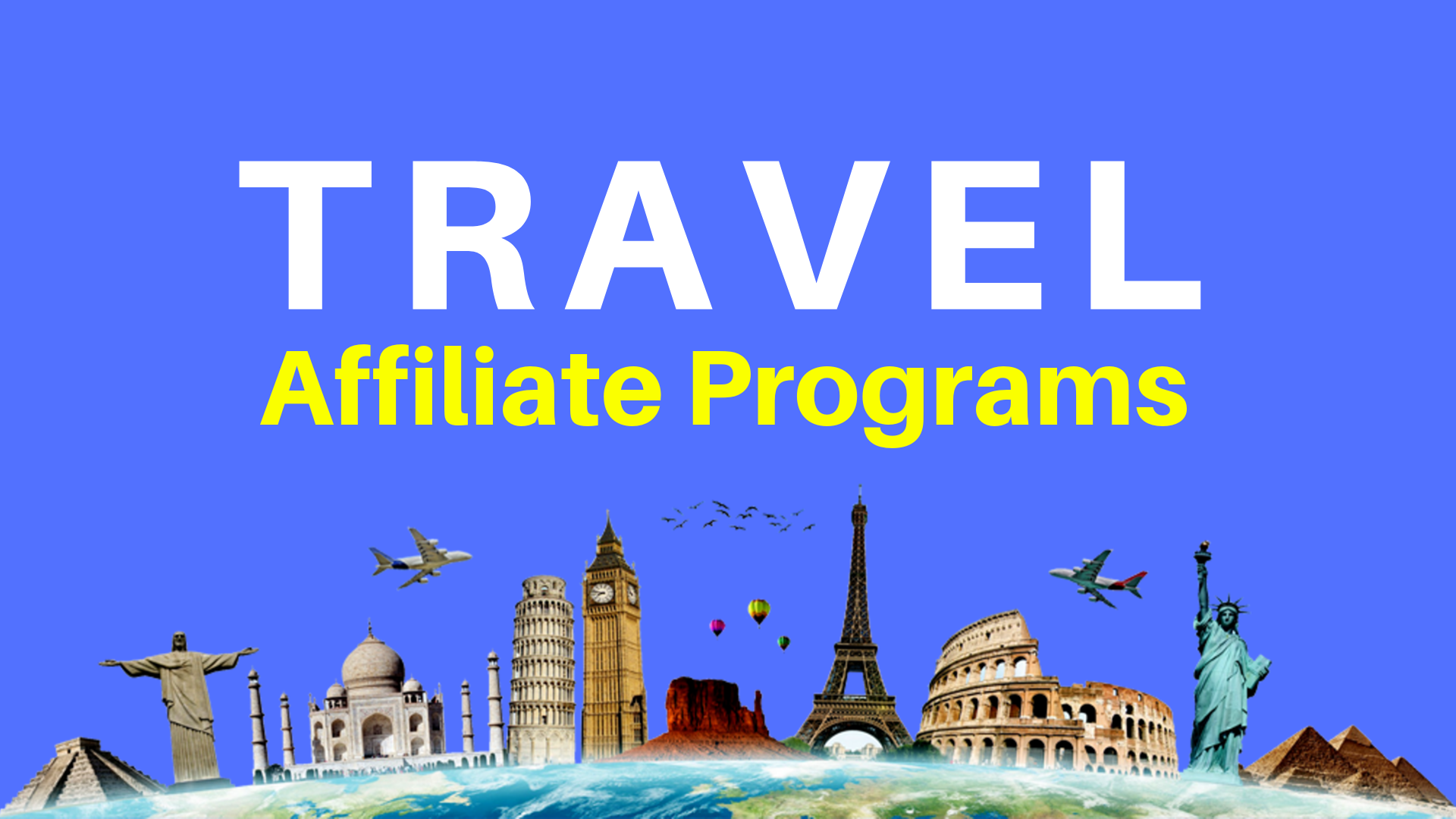 Affiliate marketing programs are very much popular in large companies. These marketing strategies are extensively used in the travel and tourism industries however after this pandemic even small and medium tourism sectors are involving it to get more benefits.
Day by day, the best affiliate programs are enabling the business to get cheap marketing for their products and expand their reach, while members appreciate the opportunity to make money in a largely passive way.
In the travel and tourism industry, many small companies are also offering affiliate programs. Here are the benefits of having an affiliate program:
Affordable costBooking affiliate marketing programs can be done with a low-cost budget. By ensuring your affiliate marketing programs, you can work on a worthy return on investment. You need to track metrics you use, how much traffic your affiliate marketers are generating, and how everything else is working in your program.
High revenuesAfter this pandemic travel industry is expecting the most profitable niches. By considering the investment costs of your affiliate marketing software, you can easily establish and maintain your affiliate program.
Get better reachEncourage your publisher to utilize all the available avenues to each near your audience. Use email marketing to generate and nurture your warm leads with a smart move. Affiliate publishers sent out regular newsletters effectively for companies since all of the commissions are based on cost per lead.
Brand awarenessAll size travel and tourism companies are looking for the best travel affiliate programs now. Therefore discovering a micro-influencer or macro influencer is better for you. It depends on the size of your potential customer, you will choose the influencer to bring better visibility to your business.
VersatilityOnline travel agencies and hospitality industries get the opportunity to reach a wide demographic by diversifying and adapting strategically. It will help to spread your products by enlisting them in multiple affiliates to post links in emails, blogs, newsletters, videos, etc.
Track the data By booking affiliate marketing programs, you can monitor the statistics of your publishers and reach near the number of leads they generate. If you are choosing the best software then you can track your publisher's performance and leads. Assign affiliate commission and pay the affiliate income along with other various tasks. In the market, there are various programs available but it is wise to do proper research before choosing one program.
Focus on performance marketing At the time using affiliate tracking software, when you are planning to distribute commissions, The features benefit both the company and affiliate marketers at the same time. You can look into Multi-Level Marketing(MLM) features, which help to create affiliate trees by assigning affiliate commissions based on a fixed rate or percentage of revenue, or Spilt commission features that help to ensure every publisher is earning their piece of the pie.
Long term gains

The payment features like the aforementioned encourage affiliate marketers to continue working with companies for a longer period. With the MLM feature, you are encouraging other marketers for your affiliate program. Like this, different features help to maintain a healthy relationship with marketers.
During the pandemic, the travel industry has suffered a lot, but now is the time to take full advantage of everyone's necessary get out of the house campaign.
Ensure your travel and tourism best travel affiliate program partners are implemented effectively by hiring multiple publishers and motivating them to drive traffic for your website.
You need to be flexible in your every approach because consistency in preparing relevant content is the key to winning this game. The analytics can help you to decide whether you should continue with the current market or change the product for the affiliate to promote. Create your app to send newsletters and special offers to customers, and when you will get data from them you can customize the product accordingly for them.
You also need to listen to customer feedback, to say and work to maintain a good relationship with them.
---